First Day Guide: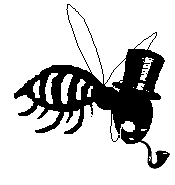 The following information was tested in the game recently. While it is not 'perfect', it should give your nation the ideal start, and well on the way to ingame success.
Okay, so you've created your nation. You should now be able to see your
nation page
. This page is full of
information
, but only some of it is relevant or
important
to remember during the first day, or even couple of weeks.
The 'My Nation' screen
There are two sections to this screen. Once you log in, this is the screen you should see first.
In the centre, we have the information screen, which shows all the information you have about your nation's status. Scrolling down shows that this is rather lengthy, so let's focus on what a new nation should look out for.

Spoiler:
1. Private Nation Messages:
If there are pressing matters, of events happening in the game, you will be notified of these in this section. Problems such as a lack of troops, infrastructure or land will show up here.
OH NO! The people are complaining about a lack of soldiers and infrastructure!
How do we fix this? By buying some.
But before we can do that, there's something to do first, which should always be done first;
paying bills
. Bills cost less if you pay for them at the start of every day and interest is charged on late bill payments, so it's a good habit to keep enough money to pay off the bill for the next day.
The Transactions menu
2. Bills
On the left-hand side of the My Nation screen is a series of other menus. To pay our bills, we need to go to the 'transactions' section. This is where all payments and receipts are dealt with.
Select 'Pay Bills', then go through the bill payment screen to pay your bills.
3. Infrastructure
Okay, now we need to rid ourselves of that pesky Infrastructure shortage. BUT; we'll be buying more than just the minimum to cover that shortage. Why?
Infrastructure does two things. It increases your population cap, and increases tax collection. Basically, the more infrastructure you have, the more money you will earn.
To start off, you should buy
70 levels of infrastructure
. Every time you buy, the cost per level increases, so try to buy the whole lot at once. The maximum Infrastructure you can buy in one go is
100
.
In the Infrastructure menu, put 70 in the levels box, then click 'calculate totals' to see how much this will cost. Then, click 'perform transaction' to finalise the purchase.
3. Land
Well, hot diggity, you should no longer have an infrastructure shortage. BUT WHAT'S THIS? Land shortages? Yeah; your population density is high, which makes people angry.
Angry people pay less in taxes, so we better buy some land to make them happy again. Buy about
20 miles of land
; the maximum you can buy at once.
Apart from that, the screens for infrastructure and land operate largely the same. Once the transaction has been performed, we can make the last major purchase of the day.
4. Soldiers
Your people expect you to have a minimum standing army to protect them, otherwise you lose happiness. to access this screen, click on 'purchase military'.
On the Military Purchases screen you can see a lot of different links; as a new nation, soldiers is the only thing you need. The purchasing screen for this is different to those earlier.
You should base your purchase on the population size of your nation, or rather; the number of 'working citizens'. this value should be viewable in the purchasing screen.
Divide the number of working citizens by
4
, then
buy that number of soldiers
. This will give you enough to end unrest, and also give you a small buffer.
Keep the number of soldiers you have between 20 and 25% of your working population.
5. Tax Collection
With your population happy, and all your purchases complete, you should now haul in your tax income. Taxes are your primary source of income to buy things in the game.
Select 'Collect Taxes' in the side-menu to bring up this screen; it should look like the one for paying bills. Click
'collect taxes'
to get yourself some cash.
The Nation Menu
Spoiler:
The only other screen you haven't seen yet is the 'Edit My Nation' screen. This is found under the 'Nation Menu' on the left-hand side, near the top.
This section has a lot of options. these are the only values you should think about changing right now.
6. Alliance Affiliation
To join or switch Alliance, use this menu. To join our Alliance group, select
'specify other'
in the drop-down menu, then type in the name of our Alliance: 'Alternian Empire'.
Your nation will now show up with all the others in the alliance screen, so you can quickly find them and compare yourself to the other nations in the alliance.
7. Nation Slogan/Nation Information
You can change these at any time; they will display text on your nation's main page, which you - and
all other players
in the game, can read.
While you can type any old thing in these, it's worth keeping it respectable enough because this will give others an impression of what your nation is like.
If you want to make up some stuff about your nation for roleplay, then this is a good place to do it. Be the nation of trolls, or Dersites you always wanted to be!
----------------
FAQ:
Q: I still have money left after this. What do?
A:
Spend it on buying more infrastructure; as much as you can with what you have left - to take advantage of the discount from buying in bulk.
Q: What are those resource thingies with the icons?
A:
Those are trade resources. You can trade those with other people to gain bonuses ingame. We are organising 'trade circles', whereby our nations in the alliance trade with one another.
Q: How do I join?
A:
Make a post on this thread, or message me ingame and I will tell you what you need to join one of the circles.
Q: What about all the other stuff?
A:
Yes, I skimmed over a lot of the detail on all those screens - these will be explained in an expanded guide covering the first weeks of your nation.
Last edited by RevolutionaryRebel on Tue Mar 12, 2013 2:38 am; edited 1 time in total
NOTE:
The above guide's parameters for initial buying are skewed towards buying more land than is initially necessary. You can probably get away with only buying 5 land and spending the rest on infra instead. I will await further information on the ideal balance before making a definitive change to the guide.
BECOMING AN ALLIANCE MEMBER?
Once your application has been accepted, you will be able to access our
First Day Guide
, which has instructions similar to this page, covering all the things a new nation should do on its first day of existence.
This guide is
essential reading
for new members, so please make sure you read it.
Last edited by RevolutionaryRebel on Sun Apr 07, 2013 8:08 pm; edited 1 time in total
UPDATE
You can now buy
up to 100 infrastructure
at one time. The guide has been edited to reflect this fact.



Posts

: 390


Join date

: 2013-03-24


Age

: 21


Location

: Tasmania, Australia





Similar topics
---
Permissions in this forum:
You
cannot
reply to topics in this forum